Zippee - Preloved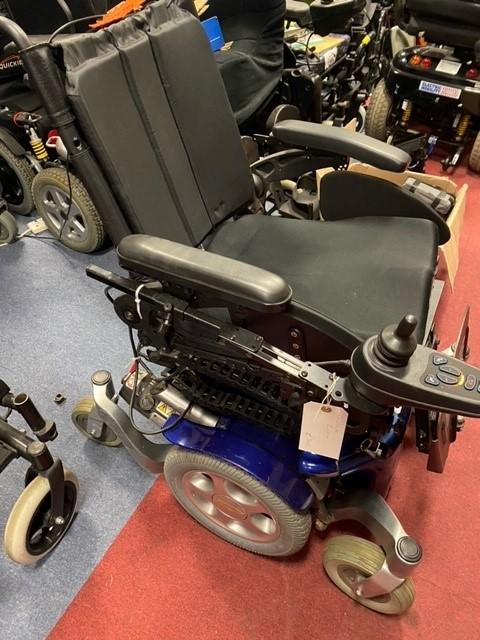 Dimensions
Width:520 mm (12" Drive Wheels) / 540 mm (13" Drive Wheels) / 570 mm (14" Drive Wheels)
Length:From 1060 mm
Seat Width:280 - 400 mm
Seat Height:410 - 490 mm
Seat Depth:260 - 400 mm
Seat Tilt:0° - 6° (Fixed Tilt)
Power Seat Tilt:50° Powered Tilt
Seat Lift:300 mm
Additional Growth (Width):2"
Backrest Height:380 - 485 mm
Backrest Angle:-4° to 16°
Turning Radius:560 mm
Centre of Gravity:Yes
Castor Wheel:7"
Drive Wheel:12" / 13" / 14"
Batteries
To have new batteries fitted in any of our pre-loved powerchairs, please ask us for the cost.
Delivery
Due to the weight of the product, an automatic heavy duty delivery charge of £55 is added at the checkout but we would repay some of this if you are near our local areas.
We give a 3 month warranty and 1 month free insurance on all our used powerchairs so you can buy with confidence.