Mattress Topper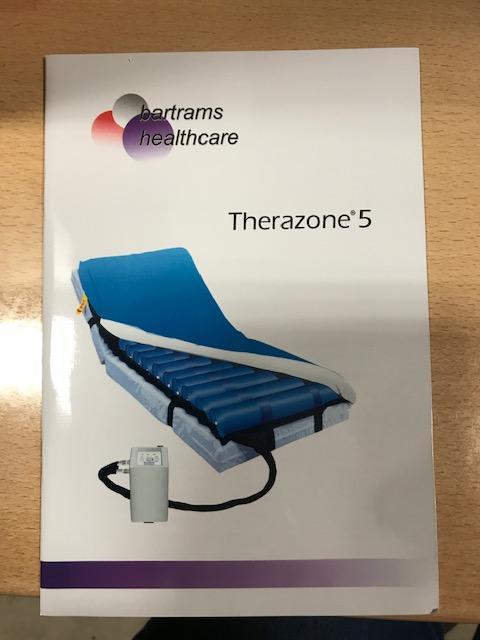 Therazone 5 Mattress Topper for use on beds. 
This product is an alternating Mattress Overlay system providing pressure application and relief to patients with, or vulnerable to, pressure ulcers. It is designed to be on top of an existing mattress and can be used on both standard and profiling bed frames.
Mattress Overlay
This system includes three static head cells to provide static "pillow" support for optimum user comfort, while the air pressure in the other cells is alternated over a 10-12 minute cycle. This provides regular periods of pressure reduction to aid blood and lymphatic flow to vulnerable tissue.
Control unit
The Control Unit provides the air supply to the Mattress Overlay.
- It is controlled by an analogue dial to control comfort levels. An on/off switch activates/deactivates the Control Unit.
- On the left side of the Control Unit are two quick-release air connectors for connecting the overlay hoses.
The main supply to the Control Unit can be easily disconnected and is designed to detach if tugged too firmly - protecting the internal wiring of the unit.