Rollator Server Heavy Duty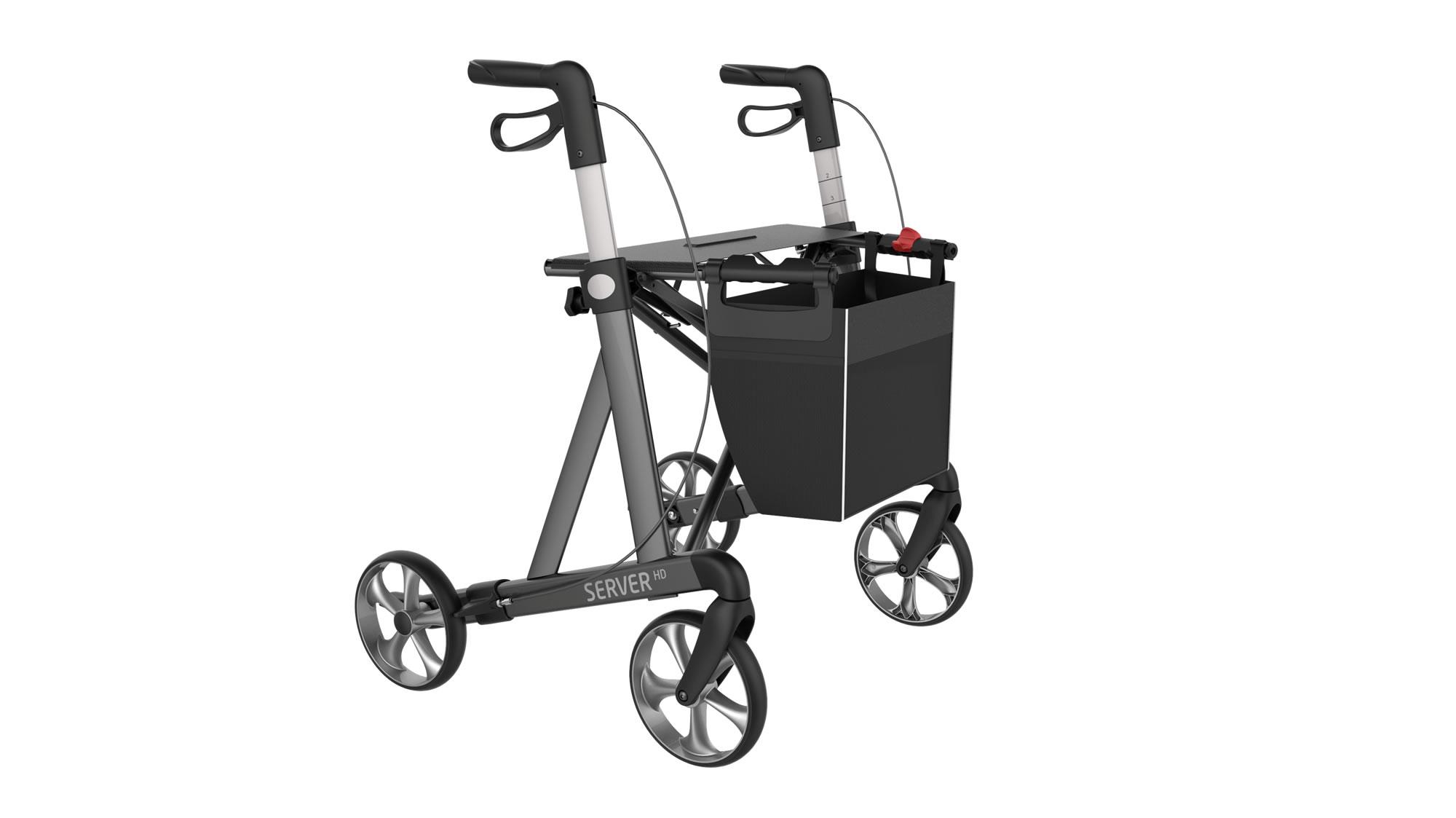 Heavy Duty Rollator
Weighing less than 8 kg, the Server HD re-enforced, extra wide frame can carry 200 kg.
Server HD folds easily and stays that way with a simple locking system that doubles up as an ergonomically shaped carrying handle. 
Frame and seat are tested and approved for maximum user weight of 200 kg. The brake mechanism is light yet positive. TPE-covered, unbreakable wheels. 
Server HD push handles are height adjustable with 10 positions, from 74 cm to 102 cm. The seat height is 62 cm with an extra wide 55 cm seat base. User comfort is ensured with an optimal frame design and ergonomic push handles.