Rumba - Preloved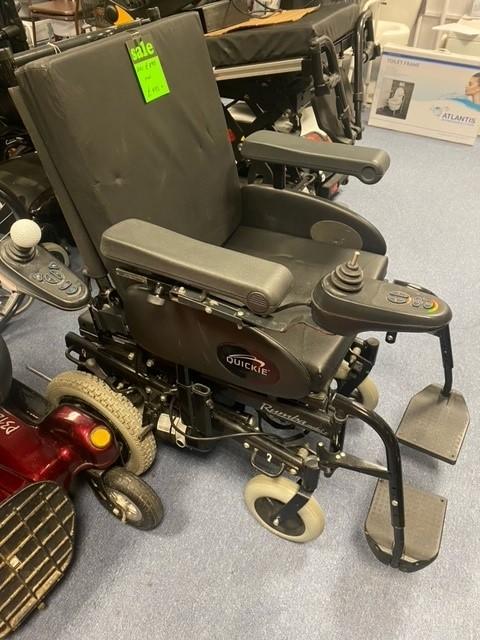 Rumba Power Wheelchair
Offering impressive flexibility and high levels of versatility, the Rumba Power Wheelchair is designed to meet the personal requirements of both users and carers alike. The fantastic, adjustable design gives healthcare professionals the option to tailor each chair to meet all individual needs perfectly.
Combining secure outdoor performance and indoor manoeuvrability, this superb folding Sunrise Wheelchair ensures optimum levels of comfort through its depth adjusting seat that delivers the perfect weight distribution for each individual.
From the popular Quickie range, this narrow chair offers an exceptionally small turning circle making moving around in smaller spaces incredibly straightforward. As well as providing outstanding indoor agility, it will deliver excellent outdoor performance including unwavering safety, stability and power over uneven terrain. For added convenience and comfort, it is highly adjustable and can easily be altered to meet your individual needs.
Batteries
To have new batteries fitted in any of our pre-loved powerchairs, please ask us for the cost.
Delivery
Due to the weight of the product, an automatic heavy duty delivery charge of £55 is added at the checkout but we would repay some of this if you are near our local areas.
We give a 3 month warranty and 1 month free insurance on all our used powerchairs so you can buy with confidence.