Protect-A-Bed Premium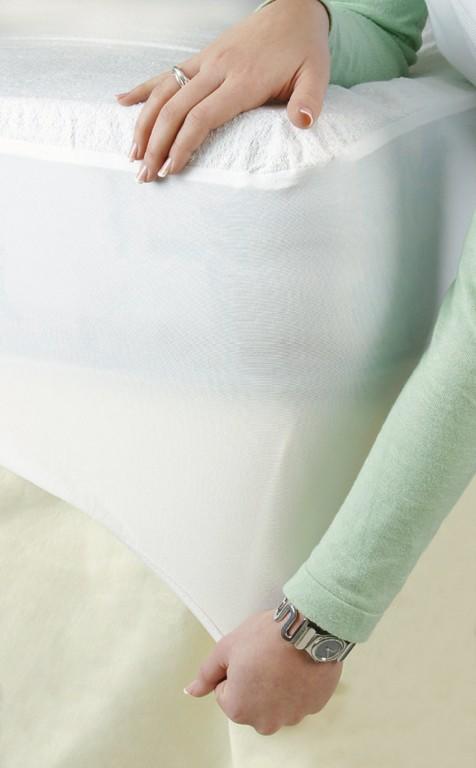 Every mattress needs protection from allergens, dust mites, liquids and stains that can be detrimental to both your health and the life of your mattress. Protect-A-Bed® mattress protectors provide superior protection, keeping your mattress clean and promoting excellent hygiene. Our multitude of innovations also help to create an allergy-free sleep environment better than most other mattress covers. Protect A Bed® mattress protectors are the clear choice in bedding protection.
Available in the following sizes:
Bunk 57 x 190cm
Single 90 x 190cm
Single Adj 90 x 190 cm
Double 135 x 190cm
King 150 x 200cm
Super King 180 x 200cm
Pillow 50 x 57cm
Click below on the size you require to get the correct price.