Patient Cleansing Wipes - Standard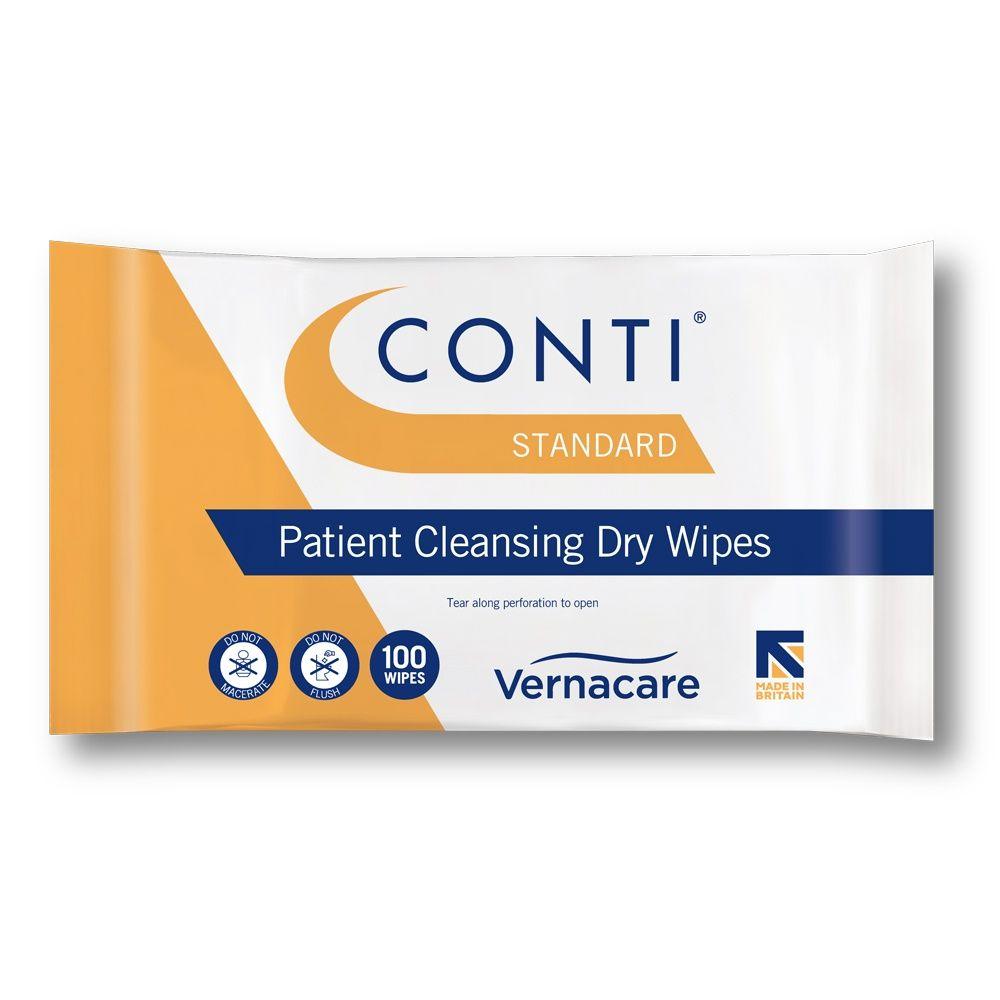 Conti Standard - Ideal for everyday use providing a cost-effective wipe that combines strength and performance in a light weight material.
The Conti Standard Skin Cleansing Wipe is a dry, cost-effective wipe. This strong and high performing wipe is ideal for cleansing the skin, whilst being made from a lightweight material, resulting in a pleasant and soft feel.
The Conti Standard Dry Wipe is suitable for all over body use, particularly suited to soiled areas and continence care.
Features and Benefits
Material - Polypropylene
Weight - Light