Official Paper Poppy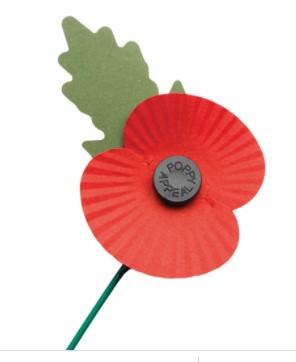 EVERY POPPY COUNTS. 
Show your support for the Royal British Legion's Poppy Appeal.
£1 of your donation will go towards postage with the remaining amount being donated directly to the poppy appeal.
Donations £5, £10, £20 and £50. Click on the drop down box to chose your option.