Drive Envoy 8 - NEW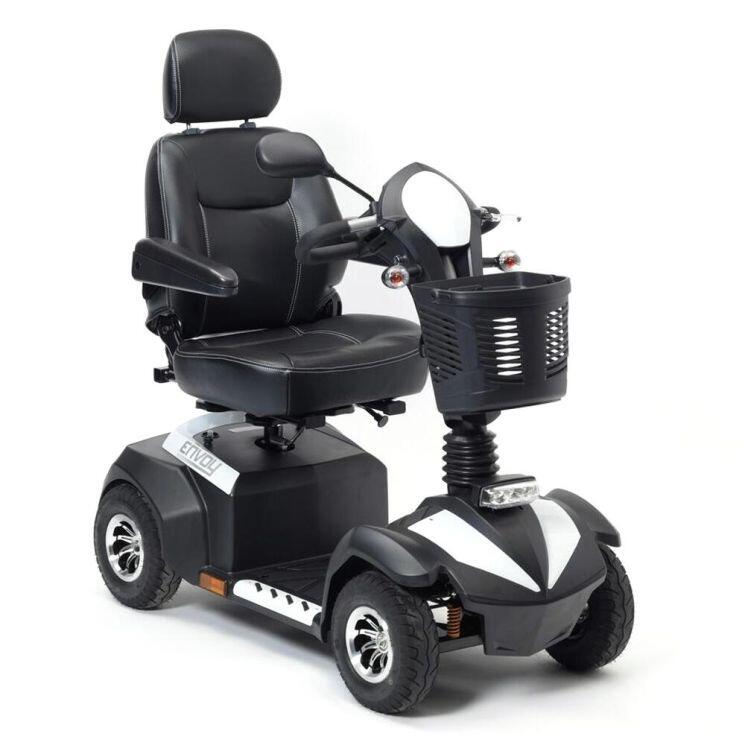 The Drive Envoy 8 Scooter has been designed with a stylish look and great performance that's usually only associated with much larger mobility scooter models.
This scooter is fitted with all round suspension to offer you maximum levels of comfort. Powered by a powerful 500W motor and and two 50 amp batteries give the Drive Envoy 8 Scooter an excellent 30 mile range and a top speed of 8mph.
The tyres are black and puncture proof and non-marking, with stylish silver wheel hubs, ensuring optimal safety when travelling outside of the home. It also features delta bars as standard.
Delivery
Due to the weight of the product, an automatic heavy duty delivery charge of £55 is added at the checkout but we would repay some of this if you are near our local areas.
We give a 1 year warranty and 1 month free insurance on all our new scooters so you can buy with confidence.