Marlin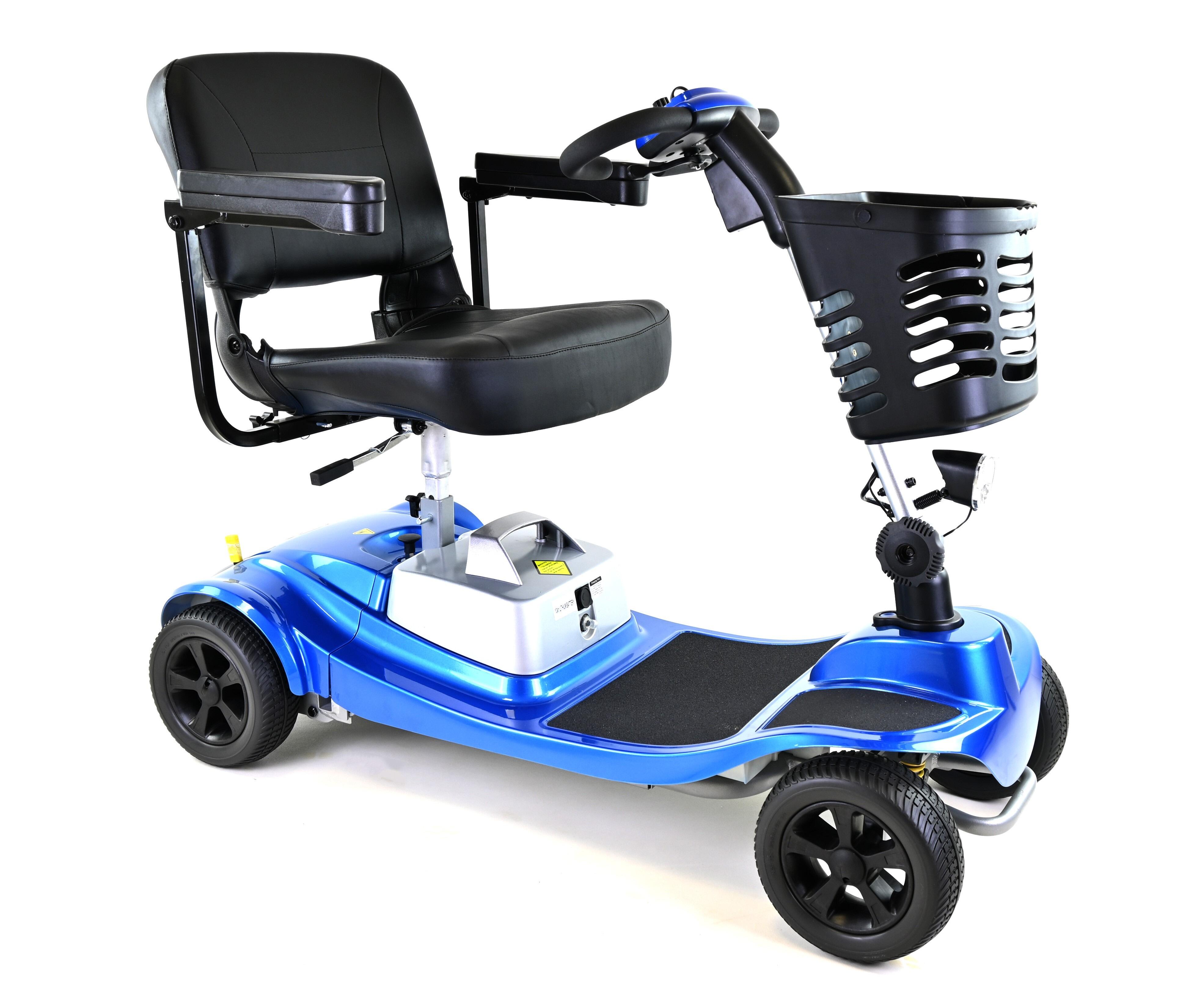 The lightest mid-sized scooter in the World!
All-round suspension giving exceptional comfort
Very lightweight lithium battery pack available in two sizes 
Complete chassis, made from ultra-lightweight aircraft grade aluminium 
Designed for lifting in and out of the car boot with ease 
Simple 'one-handed' disassemble and reassemble in a matter of seconds
The revolutionary Marlin which is an extremely lightweight, comfortable, strong and stable scooter and can be disassembled into parts in a matter of seconds for easy lifting and transportation. The complete chassis is manufactured from ultra-lightweight aircraft grade aluminium for optimum durability and long-lasting use, with the heaviest part weighing less than 12kg. The Marlin with the ultra-light high capacity lithium battery offers a great soloution for the user that needs a 'car-transportable' mobility scooter. Worried about being able to travel the distance? You have no need to worry with the Marlin, both the Endurance 21Ah and the larger Epic 34Ah offer a huge amount of power and are both lightweight and easy to remove for charging and transportation. Lightweight but also highly capable, the large 230 diameter wheels allows the Marlin to easily tackle uneven terrain and thanks to its advanced engineered full front and rear suspension complete with the comfortable and spacious deep foam seat, you can always be sure to have an enjoyable driving experience. You may have sat on other similar sized scooters and felt cramped? You won't with the Marlin, thanks to its unique 'patented' shallow floor plate design that helps provide exceptional legroom, even for the taller user. Many other features ensure you have full control when driving include; adjustable arm widths, comfortable swivel seat, powerful front LED light, secure-grip delta handlebar and the choice of either Pneumatic 'soft-ride' or Solid 'puncture -proof' tyres.
Delivery
Due to the weight of the product, an automatic heavy duty delivery charge of £55 is added at the checkout but we would repay some of this if you are near our local areas.
We give a 1 year warranty and 1 month free insurance on all our new scooters so you can buy with confidence.
Available in 2 options:20 mile range or 30 mile range. Choose your option from the drop down box below to get the correct price.