Kylie Lady Washable Underwear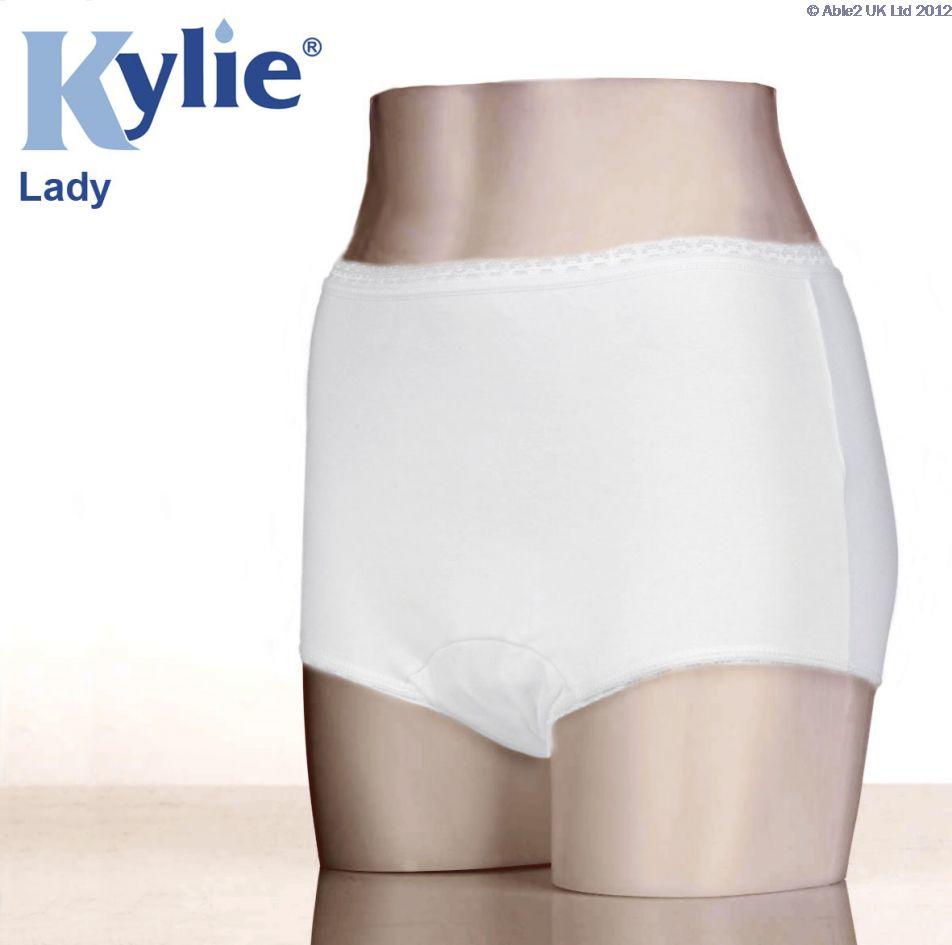 Kylie washable underwear looks and feels like normal underwear, offering maximum protection, absorbency and reliability in the most discreet way. The integral liner of the Kylie Male brief is complete with leakguard protection that prevents leakage and assures the wearer of a secure and confident fit. Kylie Male briefs are a classic style Y-front and the Kylie Lady has been styled as normal underwear. Kylie briefs are reusable and washable and they are highly absorbent, 350ml (approx) capacity. Available in white and made from 100% cotton.
Click on the drop down menu below to choose your size requirements. 
32-35" or 81-89cm Small
36-39" or 91-99cm Medium
40-43" or 102-109cm Large
44-47" or 112-119cm X Large
48-52" or 122-132cm XX Large