Karma Ergo Lite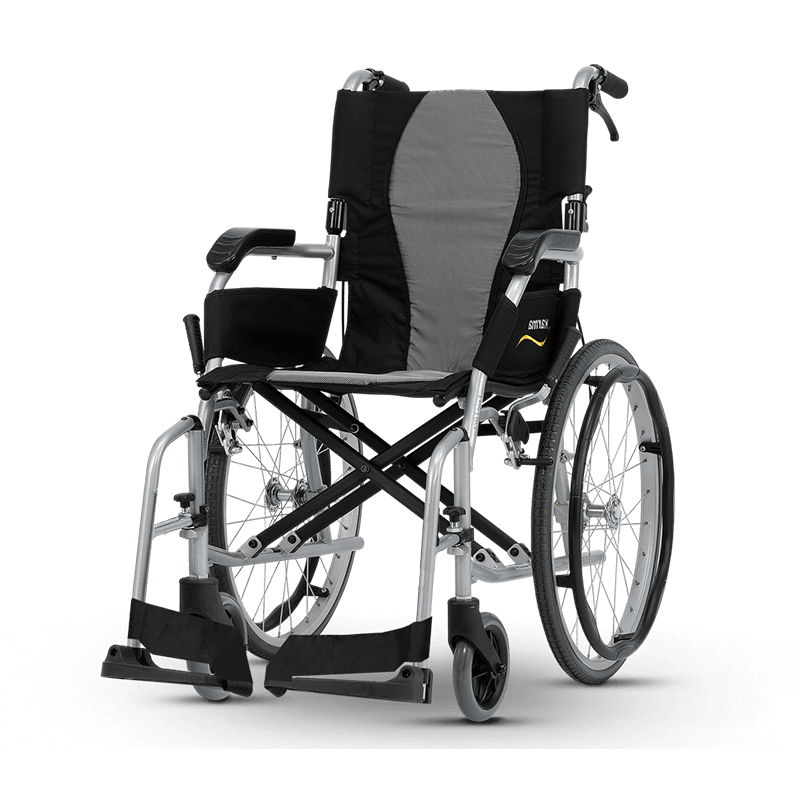 The Ergo Lite 2 is an ultralight aluminium wheelchair with the ergonomic features of the Ergo Lite. Transfer easily in and out of the wheelchair with the detachable swing-away footrest.
You can choose between transit wheelchair with 14″ rear wheel or self-propelled wheelchair with 20″ quick-release rear wheel.
S-Ergo Seating System 
The S-Ergo Seating is a patented seating system which; helps promote pressure relief and helps to stop the user sliding forward in the seat. This makes the wheelchair comfortable and helps maintain good posture.
Detachable Swing-Away Footrest
Allows for easy transfer, on and off the wheelchair and detaches with no tools required
Ergo Handrim
The new ergonomic handrim provides comfort and greater mobility for better propulsion and efficient braking. 
AEGIS Microbe Shield. 
The upholstery is treated with AEGIS Microbe Shield, which is approved by the FDA, EPA, EU, etc. The anti-microbial upholstery inhibits bacterial and fungal growth, eliminates odour and is designed for easy cleaning. It is a shield for your health.
Delivery
Due to the weight of the product, an automatic heavy duty delivery charge of £55 is added at the checkout but we would repay some of this if you are near our local areas.