Invacare Spectra XTR2 - Preloved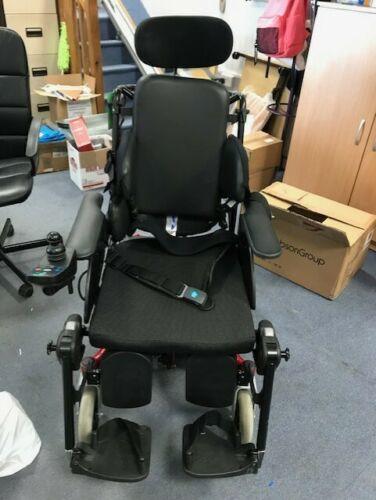 The Invacare Spectra XTR2 has been developed to combine powerful driving performance with comfort.
High torque motors and a unique suspension design provide a smoother, easier ride.
An easy to remove cable free battery system means that the XTR2 is extremely quick and simple to service.
The Spectra XTR2 has a sophisticated spring suspension system to provide outstanding outdoor capabilities and a comfortable drive.
This model has a 6km/h max speed and a 70kg user weight. The incline is 9 degrees standard and 6 degrees dynamic. Total weight is 193kg.
17" seat
Comes with new batteries.
Delivery
Due to the weight of the product, an automatic heavy duty delivery charge of £55 is added at the checkout but we would repay some of this if you are near our local areas.
We give a 3 month warranty and 1 month free insurance on all our used powerchairs so you can buy with confidence.
S/N 410