Big Grips Cutlery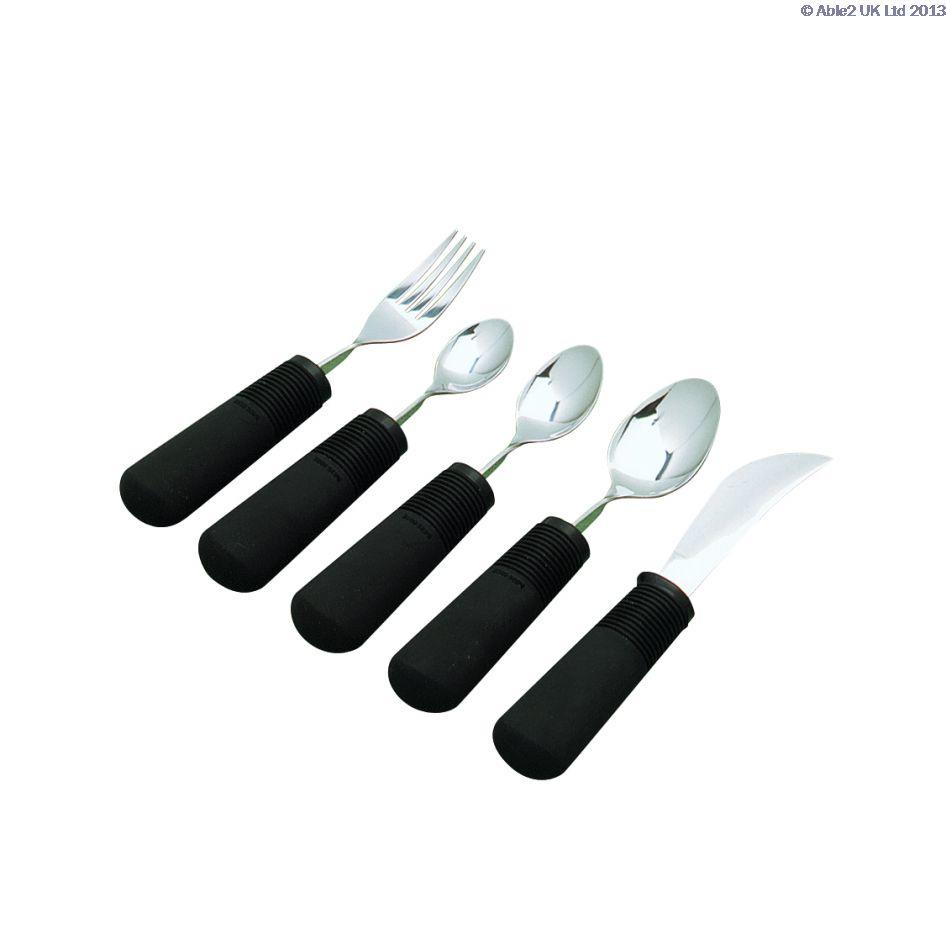 The built up handles are made of soft latex free material with a flexible rubber grip. 
A special extended safety cap protects the fingers. The twist in the shaft allows the utensil to be adjusted to any angle.
Dishwasher safe.
Requires minimal strength for easy cutting. 
Available items: Fork, Youth Spoon, Teaspoon, Dessert spoon, Rocker knife, Serrated rocker knife, souper spoon. Choose your items from the drop down menu below.
PR65560