Agile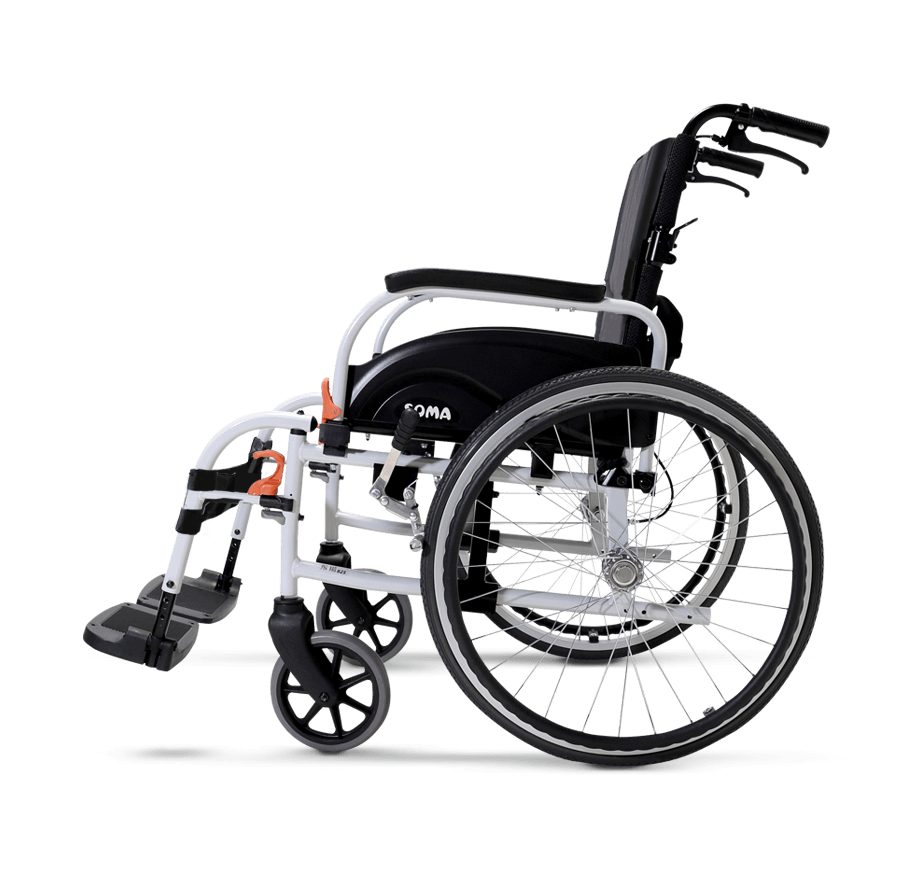 Agile
It's all about performance, comfort, and style. Meet Agile, the new standard for lightweight wheelchairs.
Improved from the tested ECON series, Agile not only inherited it's multi-adjustability but also evolved to provide a wider variety of options to serve each individual's needs.

Adjustable Rear Wheels Axle
There are more ways than one to roll your Agile.
By adapting the rear-wheel extension plate, you can configure the position of rear wheel axle and optimise Agile's maneuverability for stability or efficiency.
One Frame, Three Rear-Wheel sizes
The chair frame is compatible with 14", 22" and 24" rear wheel sizes. Go from a transport chair to a self-propelled wheelchair by adjusting the conversion plate and switching the rear wheels. 
Easy Transfer with Agile
The Agile was designed with users and carers in mind.
The standard flip-back armrests make moving from side to side easy and quick. The 80º removable footrests ensure a safe transfer into and out of the wheelchair.
Optional upgrades include the flip-back, height adjustable armrests and elevating footrests. Many options are available based on each individual's needs.
Tension Adjustable Backrest
Besides the standard single layer upholstery, a double layer upholstery with the tension adjustable backrest is also available. It uses Velcro straps to change the curve of the backrest according to user's body curve. This just another layer of ergonomic design for the chair.
Compact Size with Foldable Backrest
Agile comes with a rigid or foldable backrest.
With the backrest and seat folded, the chair's compact size reaches 76cm (length)* 78cm (height), making it very convenient to carry and travel with.
Crash Test Approved 
Agile is approved for transportation in accordance with ISO 7176-19. This means it is suitable to be used as a seat in a motor vehicle for transportation.
Delivery
Due to the weight of the product, an automatic heavy duty delivery charge of £55 is added at the checkout but we would repay some of this if you are near our local areas.