About Us
Our retail showroom offers hundreds of mobility items and aids for daily living to the general public, care /nursing homes and the NHS.
We normally have over 70 new and used scooters, wheelchairs and powerchairs in stock. Simply click on the appropriate name(s) to view our available products.
We have a wide selection of products from mobility scooters, rollators, riser recliners, profiling beds, bath lifts, stairlifts, through floor lifts, footwear and much, much more! Again, click on the name(s) to view our products.
Our experienced shop staff are on hand to provide expert advice and mobility needs assessments to make sure our customers get the best service at a fair price.
Fen Mobility is the trading name of Cambridgeshire Mobility Ltd
Registration No: 11473013
CONTACT US TODAY ON +44 (0) 1353 653 753
Apologies for some prices changing without notice. This is because surcharges are being imposed by many of our suppliers without notice due to shipping costs from the Far East.
Visit us
Unit 50, Wellington Rd, Lancaster Way Business Park, Ely, Cambridgeshire. CB6 3NX
Directions:
After entering Lancaster Way Business Park take the first left onto Wellington Road, follow the road round and we are the second building on the right.
Email: Sales@fenmobility.com Tel: 01353 653 753
We are open Monday to Friday 9am-5pm, Saturday 9am-1pm (Except Bank Holidays) For appointments at other times please ring us.
If you don't see what you require, please contact us for assistance.
Home visits by prior arrangement. If you can't get to us, we can come to you. A fee may apply, dependent on distance.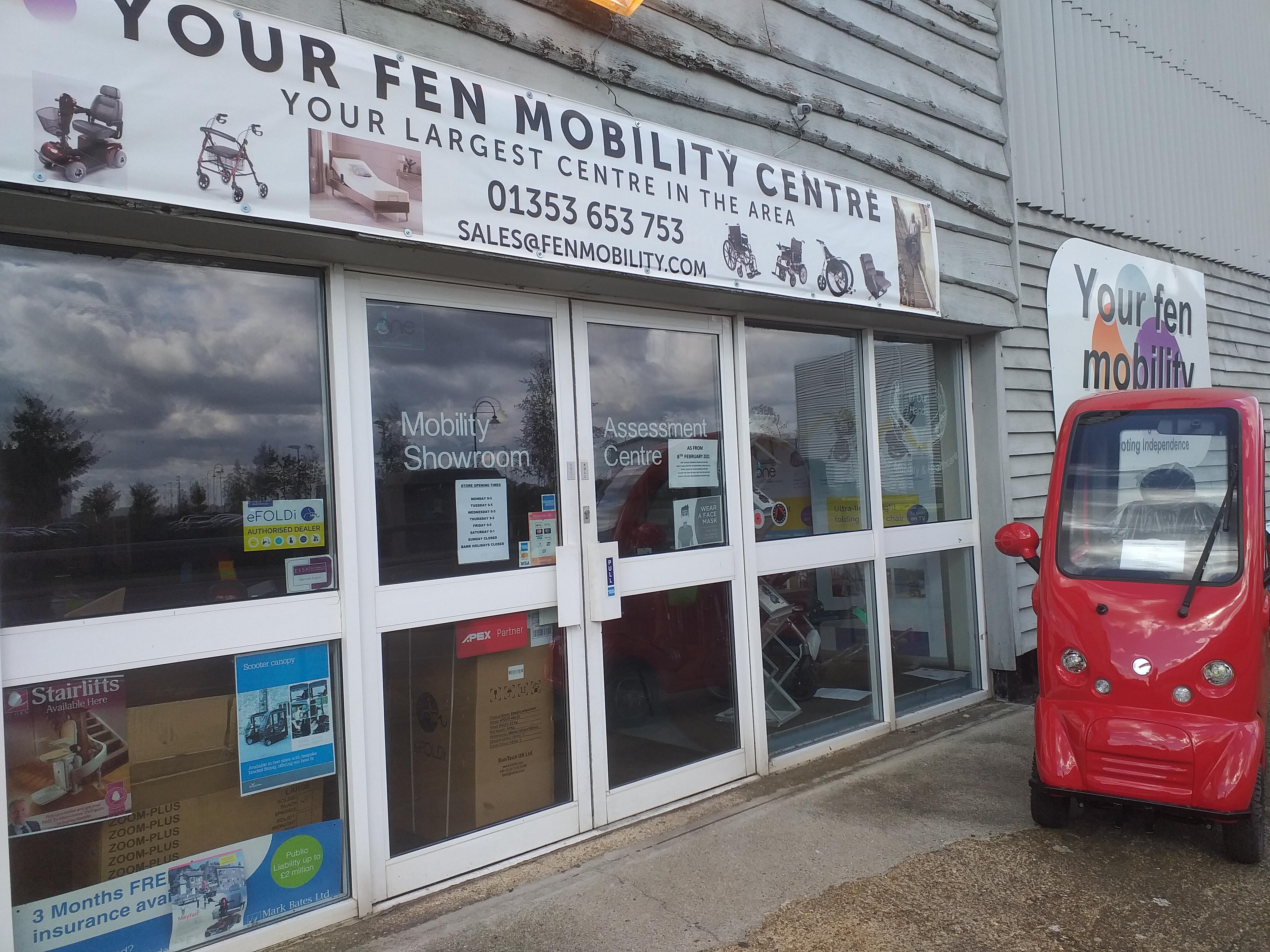 For all our latest updates, offers and news, please find us on Facebook @ FenMobility and "like" our page. Click here to take you straight to our Facebook page. Or enter your email address below.
Had a good customer experience? Share it and leave a review here